Unveiling Opportunities in the Capital's Booming Market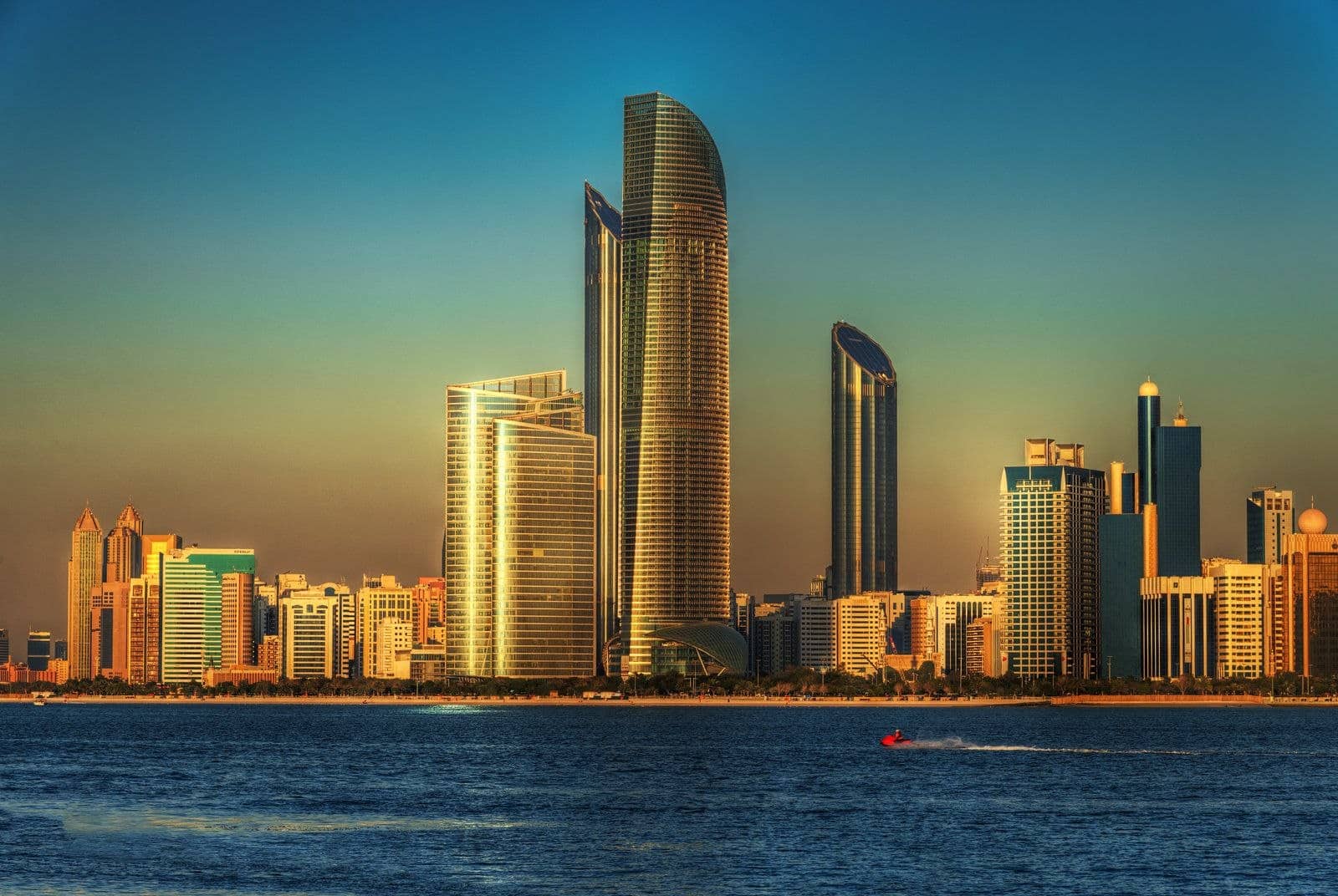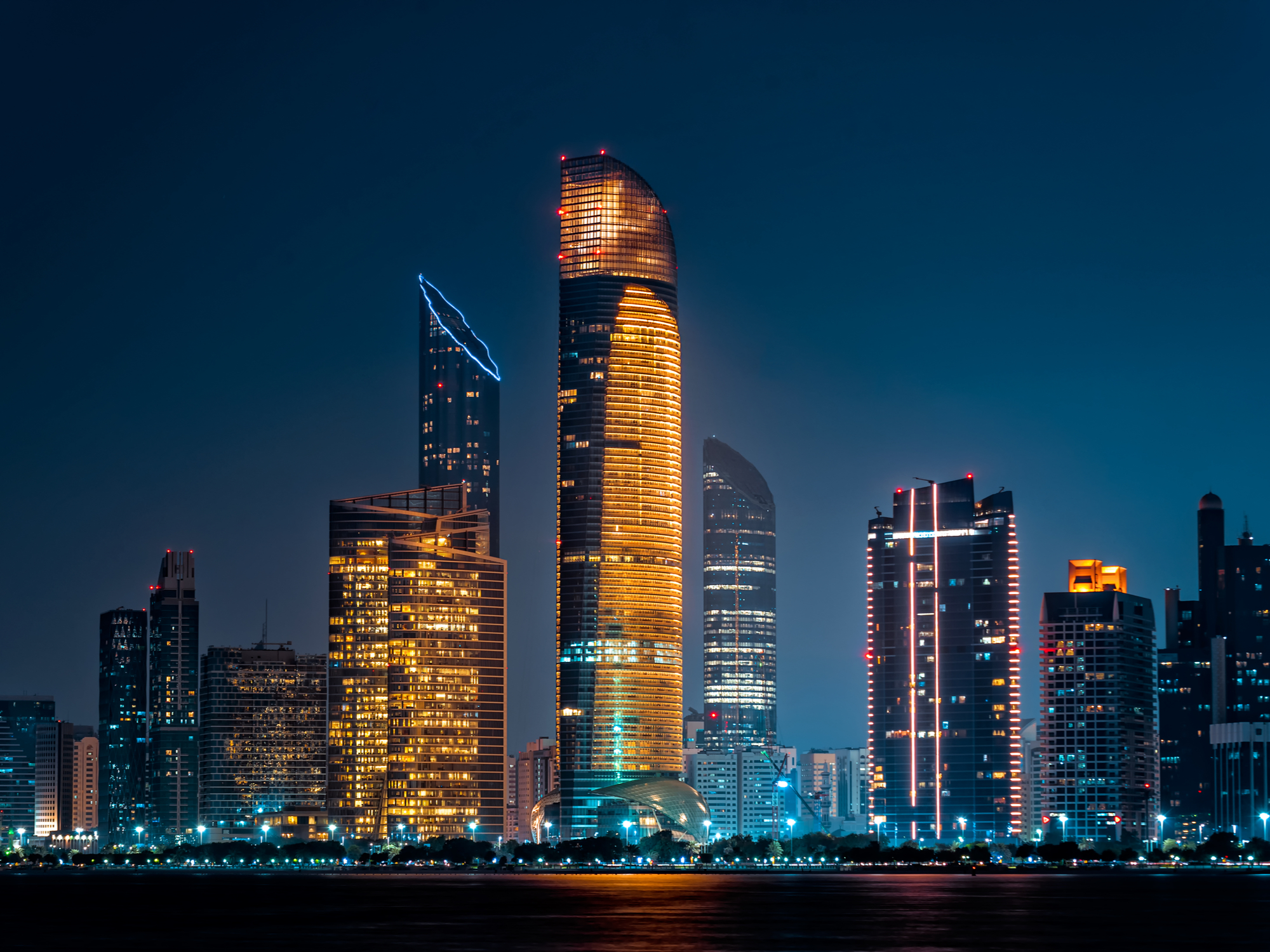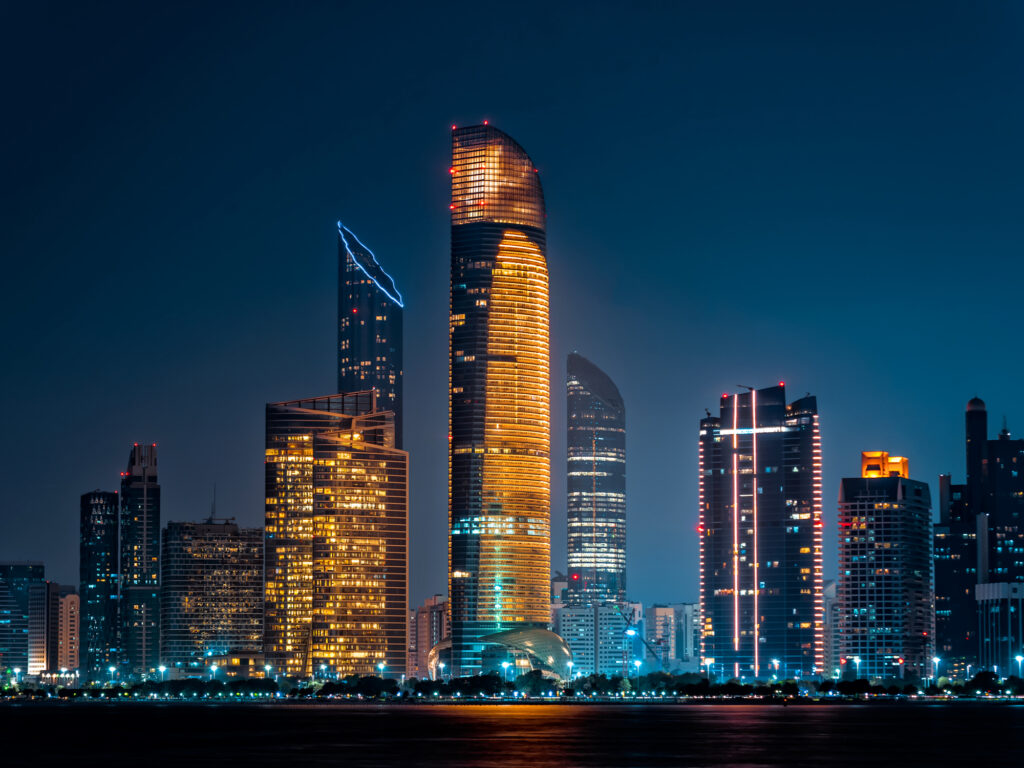 Abu Dhabi, the capital city of the United Arab Emirates (UAE), continues to be an attractive destination for real estate investment and development. With its booming economy, strategic location, and ambitious infrastructure projects, Abu Dhabi's real estate market offers a plethora of opportunities for buyers, sellers, and investors. In this article, we will delve into the latest news and trends shaping the Abu Dhabi real estate market in 2023.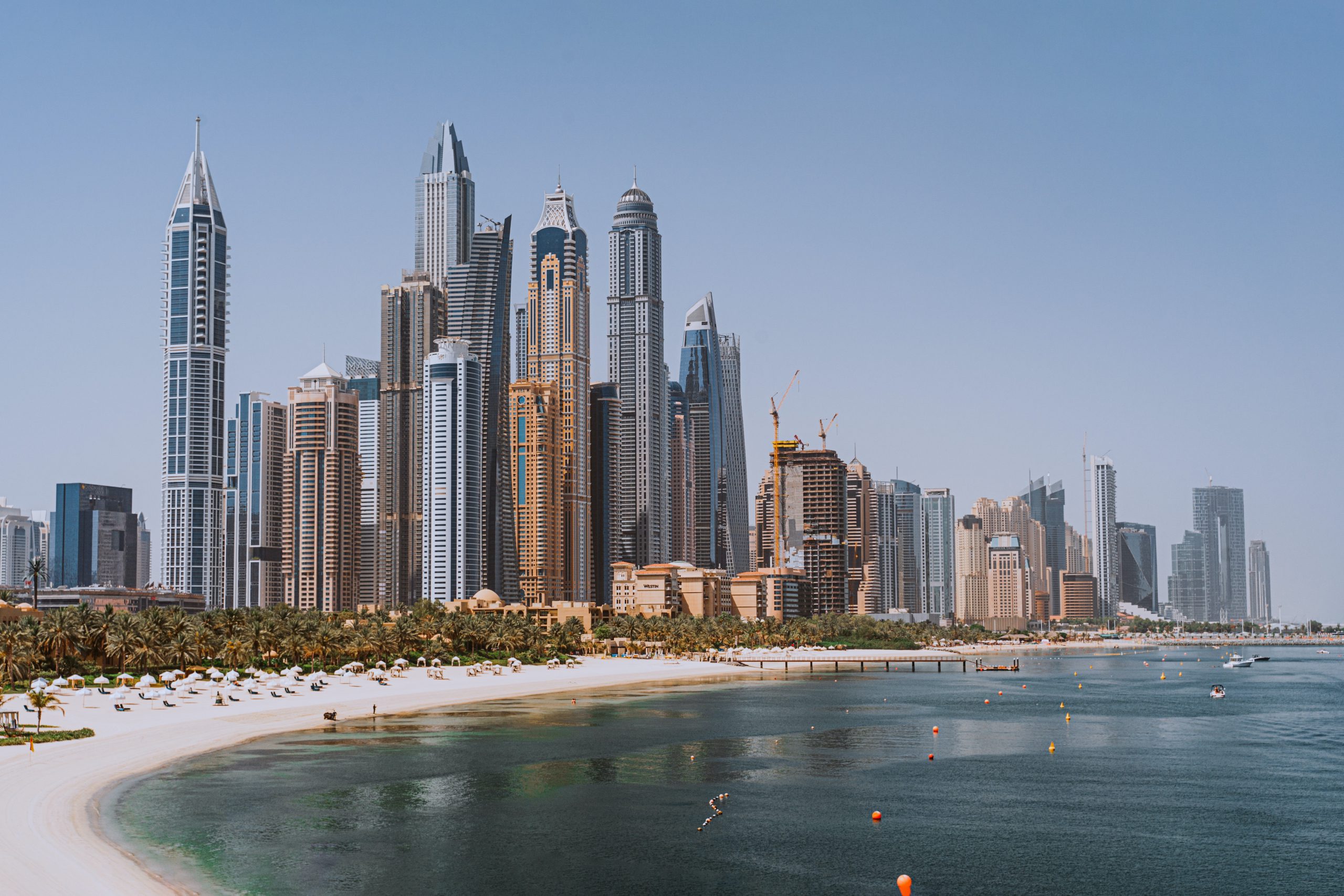 The Abu Dhabi real estate market has experienced significant growth over the years, with a diverse range of properties catering to different budgets and lifestyles. The market is known for its luxury developments, world-class amenities, and stunning architectural designs. Whether you're looking for a residential property, a commercial space, or a hospitality investment, Abu Dhabi has something to offer.
Trends and Forecasts for the Abu Dhabi Real Estate Market in 2023
Rising Demand for Luxury Properties In 2023, the demand for luxury properties in Abu Dhabi is expected to soar. High-net-worth individuals and international investors are drawn to the city's opulent lifestyle, premium amenities, and waterfront views. Developments like Saadiyat Island and Al Maryah Island boast exquisite residential towers, luxurious villas, and high-end retail destinations, catering to the discerning tastes of affluent buyers.
Increased Focus on Sustainable Development
Sustainable development is a key focus for Abu Dhabi in 2023. The city is committed to reducing its carbon footprint and promoting environmentally friendly practices in the real estate sector. Projects like Masdar City exemplify Abu Dhabi's dedication to sustainability, integrating renewable energy sources, green spaces, and eco-friendly design principles.
Emphasis on Smart Homes and Technology Integration
Abu Dhabi is embracing smart home technologies and integrating them into its real estate projects. With advancements in Internet of Things (IoT) devices and automation systems, residents can control various aspects of their homes, including lighting, security, and energy consumption, through smartphone apps. Smart homes provide convenience, security, and energy efficiency, making them highly desirable among buyers and tenants.
Key Developments and Infrastructure Projects
Saadiyat Island: A Cultural and Residential Hub
Saadiyat Island is a prime example of Abu Dhabi's ambition and vision for the future. It houses world-renowned cultural institutions such as the Louvre Abu Dhabi and the Guggenheim Abu Dhabi, attracting art enthusiasts and tourists from around the world. Additionally, Saadiyat Island offers a range of upscale residential properties, combining luxury living with cultural immersion.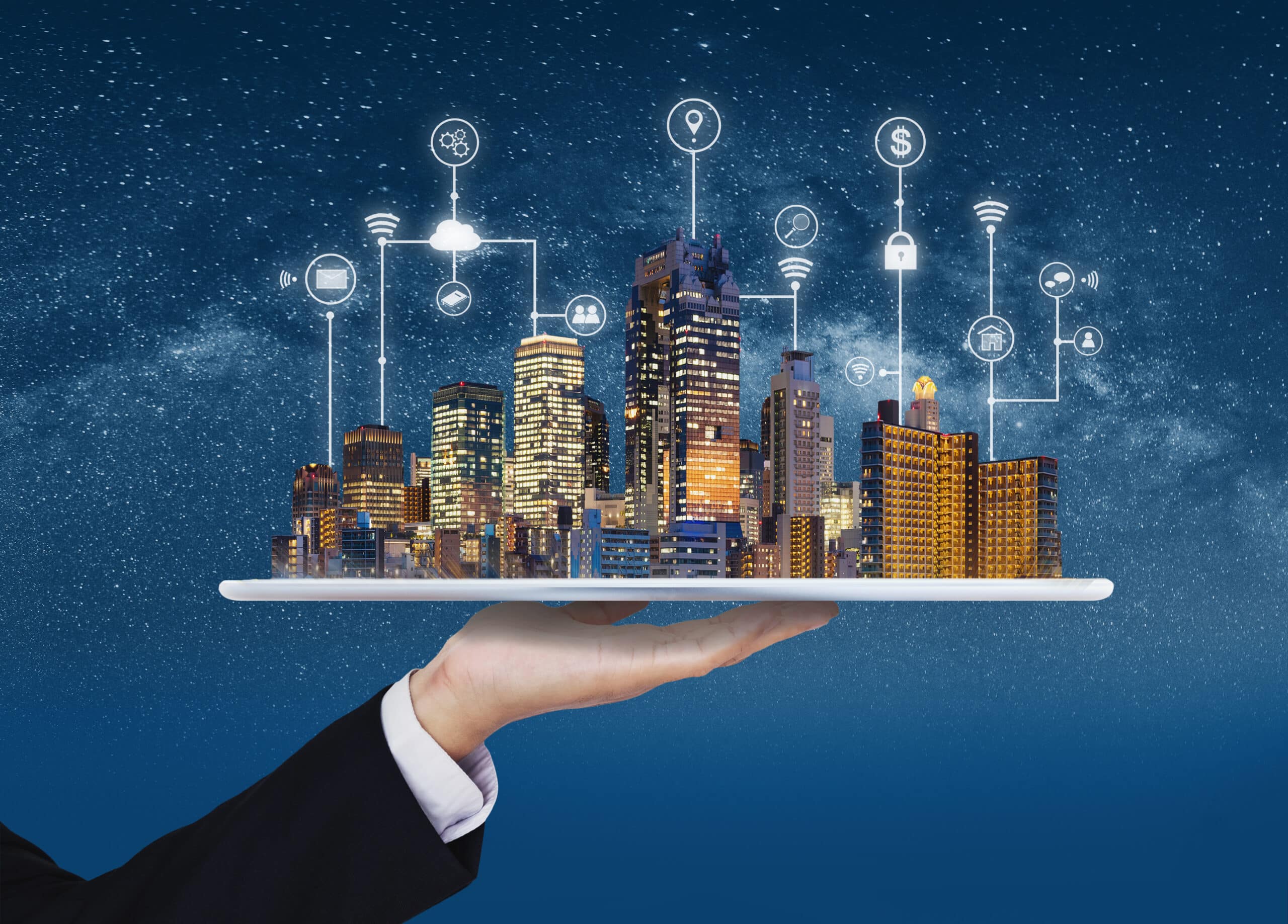 Smart city, building technology, and real estate business. Businessman holding digital tablet with buildings hologram and application programming interface technology[/caption]
Yas Island: A Thriving Entertainment Destination
Yas Island is another prominent development in Abu Dhabi, known for its vibrant entertainment and leisure offerings. Home to the Yas Marina Circuit, which hosts the Formula 1 Abu Dhabi Grand Prix, as well as theme parks, luxury hotels, and a golf course, Yas Island provides a dynamic living experience. Its residential developments cater to individuals seeking an active lifestyle coupled with world-class entertainment options.
Al Reem Island: A Growing Residential and Commercial Area
Al Reem Island has emerged as a popular choice for residential and commercial real estate. With its waterfront location and proximity to the city center, Al Reem Island offers a wide range of apartments and office spaces. The island's master plan includes landscaped parks, retail centers, and community amenities, creating a self-contained and vibrant neighborhood.
Investment Opportunities in Abu Dhabi Real Estate
Residential Properties
Investing in residential properties in Abu Dhabi can yield lucrative returns. Whether you're interested in apartments, villas, or townhouses, there are options to suit various budgets and preferences. It's important to consider factors such as location, amenities, and potential rental demand when evaluating investment opportunities in the residential sector.
Commercial Properties
Abu Dhabi's commercial real estate sector presents opportunities for businesses and investors. The city's expanding economy and growing number of multinational corporations contribute to the demand for office spaces, retail outlets, and commercial centers. Areas like Al Maryah Island and Al Reem Island offer prime locations for commercial investments.
Hospitality Sector
The hospitality sector in Abu Dhabi continues to thrive, driven by the city's popularity as a tourist destination and business hub. Investing in hotels, serviced apartments, or vacation rentals can be a profitable venture. With a steady influx of tourists and a growing number of business travelers, Abu Dhabi's hospitality industry presents attractive investment prospects.
Regulatory Environment and Policies
Introduction of New Laws and Regulations
Abu Dhabi has introduced several laws and regulations to enhance transparency and protect the rights of buyers and investors. The Real Estate Regulatory Agency (RERA) oversees the implementation of these regulations, ensuring fair practices and accountability in the market. Buyers and investors should stay informed about the latest legal requirements to navigate the real estate landscape effectively.
Foreign Ownership and Investment Opportunities
Foreign investors are increasingly welcomed in Abu Dhabi's real estate market. The government has eased restrictions on foreign ownership, enabling non-UAE nationals to own properties in designated areas. This policy change has opened up new investment opportunities and contributed to the market's international appeal.
Challenges and Risks in the Abu Dhabi Real Estate Market
Oversupply Concerns
One of the challenges faced by the Abu Dhabi real estate market is the issue of oversupply. The city has witnessed a significant increase in new developments, which has led to concerns about a potential oversaturation of the market. Investors and developers should carefully assess supply and demand dynamics before committing to new projects.
Market Volatility and Economic Factors
Like any real estate market, Abu Dhabi is influenced by various economic factors that can impact property prices and investment opportunities. Global economic conditions, oil prices, and geopolitical factors can introduce volatility into the market. It's crucial for buyers and investors to consider these factors and consult with experts to make informed decisions.
Banks and Financial Institutions Offering Mortgage Solutions
Abu Dhabi's real estate market is supported by a range of financing options provided by banks and financial institutions. Buyers can explore mortgage solutions tailored to their needs, enabling them to purchase properties with convenient payment plans. It's advisable to compare offers from different lenders and seek professional advice to secure the best financing options.
Mortgage Regulations and Eligibility Criteria
Potential buyers should familiarize themselves with the mortgage regulations and eligibility criteria in Abu Dhabi. Banks and financial institutions have specific requirements and criteria for granting mortgages. Factors such as income, credit history, and property type can affect the eligibility and terms of the mortgage. Understanding these regulations is essential for a smooth buying process.
Popular Neighborhoods and Areas in Abu Dhabi
Al Maryah Island: The Central Business District
Al Maryah Island has become the heart of Abu Dhabi's business district. It offers a mix of residential, commercial, and retail spaces, making it a vibrant and sought-after neighborhood. With world-class infrastructure, waterfront promenades, and a range of amenities, Al Maryah Island appeals to professionals and families looking for a modern urban lifestyle.
Al Raha Beach: Coastal Living at Its Finest
Al Raha Beach is a picturesque waterfront community offering a tranquil and luxurious living experience. The area comprises residential towers, beachfront villas, and a variety of recreational facilities. Residents enjoy direct access to pristine beaches, waterfront promenades, and a selection of dining and retail options.
Reem Central Park: A Residential Haven
Reem Central Park is a family-oriented community that combines green spaces, residential properties, and community amenities. It offers a range of townhouses and apartments surrounded by lush parks, playgrounds, and cycling tracks. The neighborhood provides a serene environment for families and individuals seeking a balanced lifestyle.
Real Estate Buying Process in Abu Dhabi
Legal Requirements and Documentation
Buying property in Abu Dhabi involves specific legal requirements and documentation. It's essential to engage the services of a reputable real estate lawyer who can guide you through the process. The lawyer will ensure that the property is free from any encumbrances, review contracts, and facilitate the transfer of ownership.
Hiring Real Estate Agents and Brokers
Working with a reliable real estate agent or broker can simplify the buying process and provide valuable insights. Agents have in-depth knowledge of the market, access to exclusive listings, and negotiation skills. They can assist in finding suitable properties, arranging property viewings, and handling the paperwork involved in the transaction.
Sustainable Development Initiatives in Abu Dhabi
Masdar City: A Model of Sustainability
Masdar City, located in Abu Dhabi, is a pioneering example of sustainable urban development. The city aims to be a zero-carbon, zero-waste community, powered entirely by renewable energy sources. It incorporates sustainable design, green spaces, and smart technologies to create an eco-friendly environment for residents and businesses.
Green Building Certification Programs
Abu Dhabi promotes green building practices through various certification programs. The Estidama Pearl Rating System assesses the sustainability performance of buildings, ensuring they meet specific environmental standards. Developers and investors are encouraged to participate in these programs, contributing to the city's sustainable development goals.
Technology Adoption and Digitalization
The pandemic has accelerated the adoption of technology and digitalization in the real estate sector. Virtual property tours, online document signing, and remote transactions have become more prevalent, allowing buyers and investors to engage with the market from anywhere in the world. Real estate professionals have embraced digital tools to provide efficient and seamless services to their clients.
Real Estate Market Comparison: Abu Dhabi vs. Dubai
Abu Dhabi and Dubai, both prominent cities in the UAE, have distinct real estate markets with unique characteristics. While Abu Dhabi offers a more relaxed and upscale lifestyle, Dubai is known for its vibrant cosmopolitan atmosphere. Investors should consider factors such as market dynamics, rental yields, and investment regulations when choosing between the two cities.
Tips for Buyers and Investors in the Abu Dhabi Real Estate Market
Conducting Thorough Market Research
Before making any real estate investment in Abu Dhabi, conducting thorough market research is essential. Understand the market trends, property prices, and rental yields in different areas. This information will help you make informed decisions and identify the most promising investment opportunities.
Engaging with Real Estate Professionals
Collaborating with experienced real estate professionals, such as agents, brokers, and lawyers, can greatly facilitate your property transactions. They possess deep knowledge of the market, have access to exclusive listings, and can provide expert advice tailored to your specific requirements.
Understanding Market Trends and Forecasts
Stay updated on the latest market trends and forecasts for the Abu Dhabi real estate market. Regularly monitor industry reports, economic indicators, and government announcements. This knowledge will enable you to anticipate market shifts and make strategic investment decisions.