Dubai is a frequently visited tourist destination with so much to explore. The emirate has so much to offer, from avant-garde architectural wonders to opulent and historical sites. But the big question is where to stay during your Dubai vacation. We've rounded up a comprehensive list of all the popular areas in Dubai to stay in for first-timers and those on a leisure trip.
BEST AREAS TO STAY DURING YOUR DUBAI VACATION
DOWNTOWN DUBAI
It's a no-brainer! Downtown Dubai is one of the most popular areas to stay during a trip to Dubai. The area is the epitome of opulence and luxury, it features award-winning international hotels, towering skyscrapers, and plenty of leisure attractions.
There's a long list of attractions and things to do in Downtown Dubai such as exploring the majestic Souk Al Bahar and indulging in a retail or dining extravaganza at the bars and restaurants.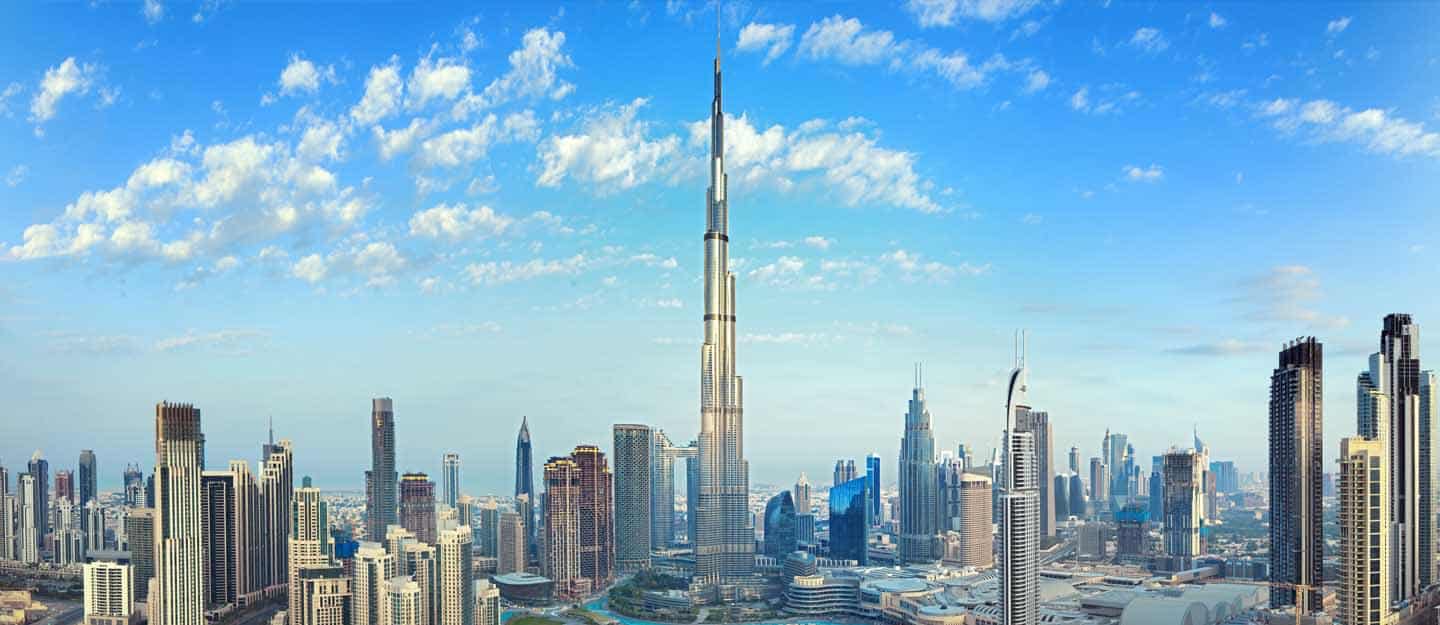 And, of course, a trip to the unmissable Burj Khalifa – one of the tallest buildings in the world – is a must on your itinerary. Apart from being impressed by its sheer size and grandeur, visitors can be a part of different thrilling, exciting activities. Some of the things worth trying here include:
At the Top Sky
Take in the views of the iconic Dubai skyline from the observation deck on Level 148 of the Burj Khalifa at SKY lounge with complimentary refreshments. Prices start from AED 399.
Sky Views Observatory
Enjoy the unparalleled 360-degree views of Dubai from the observatory. Tickets start from AED 80.
Sky Views Edge Walk
If you're up for a challenge? Take a hands-free walk on a ledge that encircles the Burj Khalifa's top tower's central pod perched over 219.5 meters above Downtown Dubai. Tickets start from AED 499.
Sunrise + Morning Treat
Watch the sunrise on the glorious horizon overlooking the stunning Dubai skyline. Available between 05:00 am to 07:30 am, visitors can enjoy a complimentary early morning treat as well. Prices start from AED 149 onwards.
But that's not all. Travelers can also enjoy a Dubai Fountain Lake ride or go for a scenic Dubai Fountain Boardwalk. The Dubai Mall is also located in this bustling district that offers an array of shopping, dining, and leisure options.
The mall is home to the Dubai Aquarium and Underwater Zoo, and an Olympic-sized ice rink called the Dubai Ice Rink. It boasts a VR Park for an immersive experience. Moreover, you can head over to the Dubai Opera for scintillating performances.
There are numerous hotels and hotel apartments in Downtown Dubai in which to stay. Here's a list of some of the most popular hotels in the district:
Ramada by Wyndham
DoubleTree by Hilton
Rove Downtown
Address Skyview
Address Downtown
Address Dubai Mall
Address Boulevard
St.Regis
Sofitel Dubai Downtown
DUBAI MARINA
Next on our list of popular areas to stay during your Dubai vacation is Dubai Marina. This vibrant area is home to some of the best bars in Dubai, such as Atelier M, Toro Toro, Asia Aisa, Nezesaussi Grill, and Barsati.
If you love socializing and meeting new people, the restaurants and watering holes do not disappoint! Dining galore await at the frequently visited upscale restaurants in Dubai Marina, such as the Marina Social, Sloane's, and Masterchef TV Experience restaurant.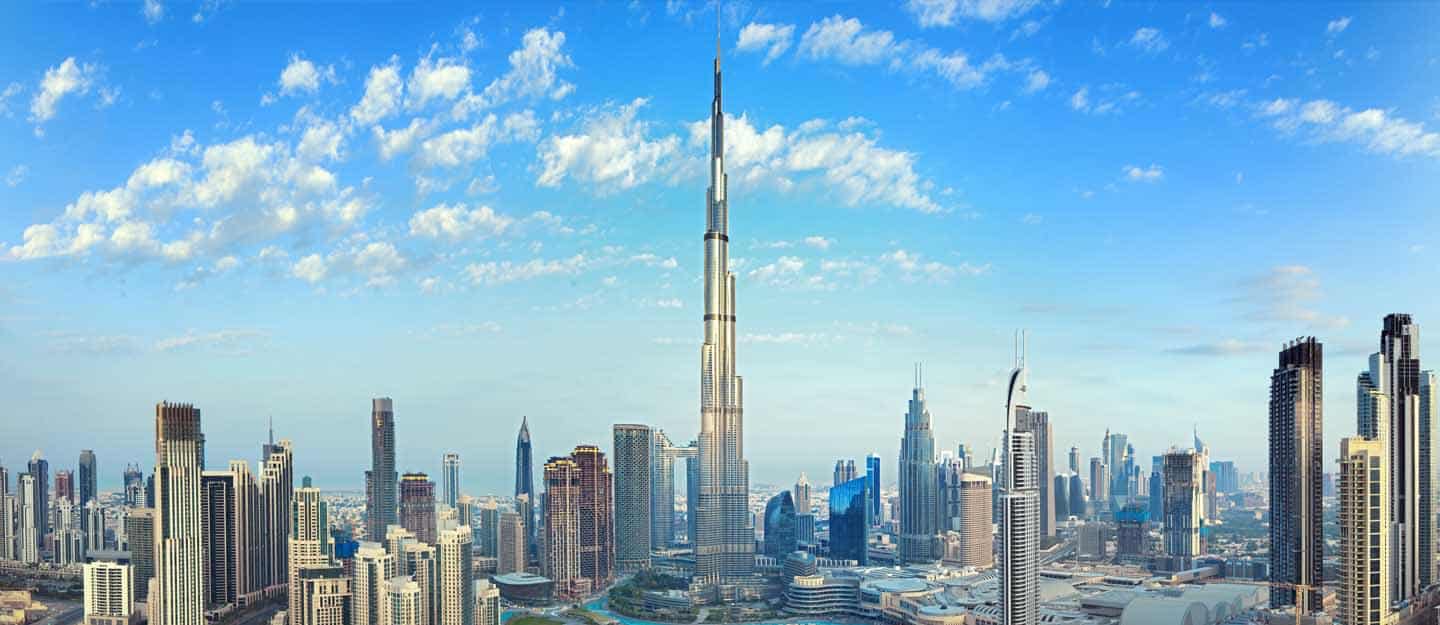 The community is right next to JBR, another area known for its activities and activities, such as wakeboarding, kayaking, motor boat rides, and a dinner dhow cruise.
Dubai Marina Mall offers an array of impressive leisure, entertainment, dining, and shopping options. The mall is home to XDubai, an extreme sports option that offers ziplining and other thrills for adrenaline junkies. Or you can take a stroll along The Dubai Marina Walk.
On the other hand, if you prefer to spend some time on a boat, the Dubai Marina Yacht Club offers memberships for yachting and other benefits such as valet parking and a state-of-the-art gym with experienced trainers.
Looking for luxury five-star hotels in Dubai Marina? Here are some of the popular options:
Address Dubai Marina
Grosvenor House Dubai Marina
Rove Dubai Marina
Wyndham Dubai Marina
Dubai Marriott Harbour Hotel and Suites
JUMEIRAH
Jumeirah is another great option for a Dubai family vacation. The area has many parks and attractions for kids, including some of the most popular public beaches. Soak up the sun at the Jumeirah Public Beach or pay a visit to the serene Jumeirah Beach Park.